Les unités encastrées de Sanitronics peuvent être intégrées dans un espace existant.
Non seulement Sanitronics offre des solutions sanitaires pour l'extérieur. Nous pouvons également construire nos unités de toilettes dans un espace existant. À l'intérieur des immeubles de bureaux, des bibliothèques ou d'autres bâtiments à la recherche de toilettes hygiéniques. Sanitronics développe, produit et entretient ses unités de toilettes de manière modulaire. La méthode de travail modulaire permet à Sanitronics d'installer efficacement un système de toilettes autonettoyantes sur différents sites et de l'entretenir efficacement.
Confort
Les toilettes Sanitronics ont un siège très innovant. Le siège de toilette fixe n'est pas seulement beau, il est également chaud et confortable à tout moment. Le matériau exclusif utilisé pour les toilettes est également résistant aux actes de vandalisme tels que le martelage, le feu ou les graffitis.
Parfum frais
Notre eau savonneuse a une odeur subtile mais fraîche qui peut être sentie en entrant dans les toilettes. À chaque cycle de flush et de nettoyage, les grandes surfaces de l'appareil seront rafraîchies.
Unité modulaire
À tout moment du cycle de vie du produit, les composants peuvent être remplacés et/ou ajustés, ce qui permet à l'unité de toilettes de durer des années. À la fin de sa durée de vie, l'ensemble de l'installation peut être facilement démonté.
Ergonomique
Les boutons pour les opérations uniques et multiples sont sans contact et positionnés de manière ergonomique afin de minimiser les efforts et de maximiser l'efficience.
Service d'entretien
Dans le cas improbable d'un dysfonctionnement ou d'une erreur, nous proposons un service de maintenance pour le réparer.
Facilité de paiement
Pour ouvrir les toilettes, la plaque d'entrée peut être équipée d'un bouton d'ouverture (toilettes gratuites), d'un monnayeur (prix réglable), d'un module NFC (pour carte de crédit), d'un numéro 0900 (paiement par SMS). Des combinaisons sont également possibles.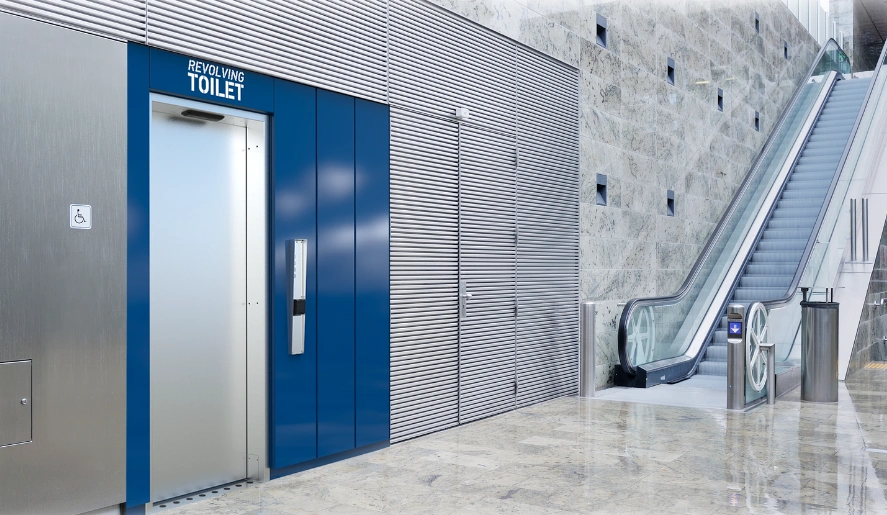 Ergonomic
Buttons for single and multiple operations are ergonomically positioned in order to minimize effort and maximize efficiency.
No touch
Proximity sensors control the functions of opening the door, flushing the toilet and washing of hands. Because these sensors do not need to be touched, this results in cleaner surfaces and cleaner hands.
Hands dried in 10 seconds
We use powerful hand dryers to ensure that hands are completely dry in 10 seconds. Hands do not need to be rubbed, which provides hygiene benefits.
Automatic door opening
Our units can be equipped with a normal or a sliding door, that can be automatically opened so that people can effortlessly enter the toilet.
Our toilet units are designed against improper use. This is why we only use high-quality materials in their development. The structure and exterior of the toilet unit are made entirely of high-quality stainless steel. Stainless steel is a sturdy and durable material that holds up well against vandalism, as well as harsh conditions like prolonged exposure to sand and/or salt.
The inner walls of the unit have an HPL surface. This makes the walls waterproof and easy to clean. Other aspects on the inside of the toilet unit, such as the toilet bowl and washbasin, are also made of stainless steel. This makes it more difficult to vandalize the unit. Furthermore, a maximum duration on the use of our toilet units can be set to prevent abuse and unauthorized long stays inside.
Safety comes first. This also applies to our toilet units. We have developed various systems that ensure that all our products are safe to use.
Emergency buttons
Three emergency buttons have been placed inside, which can be reached from any position. When one of these buttons is pushed, the unit's door will open and lights on the outside will flash. An emergency message is also sent directly to the management system so immediate action can be taken.
Emergency power
In the event of a power failure, the toilet will switch to emergency power. This ensures that the user can complete their visit under any circumstance, and will not be locked inside.
Safety sensors
Motion and other safety sensors in the toilet unit check whether people or items remain inside after use. If the system registers anything, the cleaning cycle will be adjusted accordingly or will not be carried out at all.
Legionella protection
By regularly pumping the systems around, it is ensured that the water does not come to a standstill, even in the case of prolonged closure.
KIWA quality mark
We have the certificate on water-related safety aspects of « dangerous appliances ».
4G connection
A constant 4G connection with the toilet units is maintained. Various reports and any malfunctions are received in real-time, meaning that these can be responded to adequately.
In the development of our systems we pay special attention to sustainability. Because of the used materials and our way of building, our toilets are very sustainable. Furthermore, because the units can be Industrially Flexibly Disassembled, every component of the unit can be easily replaced or renewed. This ensures that the toilet unit continues to perform long term and does not lose its 'looks'. This also means that the toilet units fit perfectly into a circular economy.
We have created our own cleaning products, produced under the name 'Sani-sol'. We produce three fully biodegradable cleaning agents, ensuring that the maintenance of the unit is done in a sustainable manner. We are also proud to say that we are partners of the Smart for Sustainable Cities Programme (U4SSC) of the United Nations, working on 9 of the 17 Sustainable Development Goals.
Systèmes de toilettes disponibles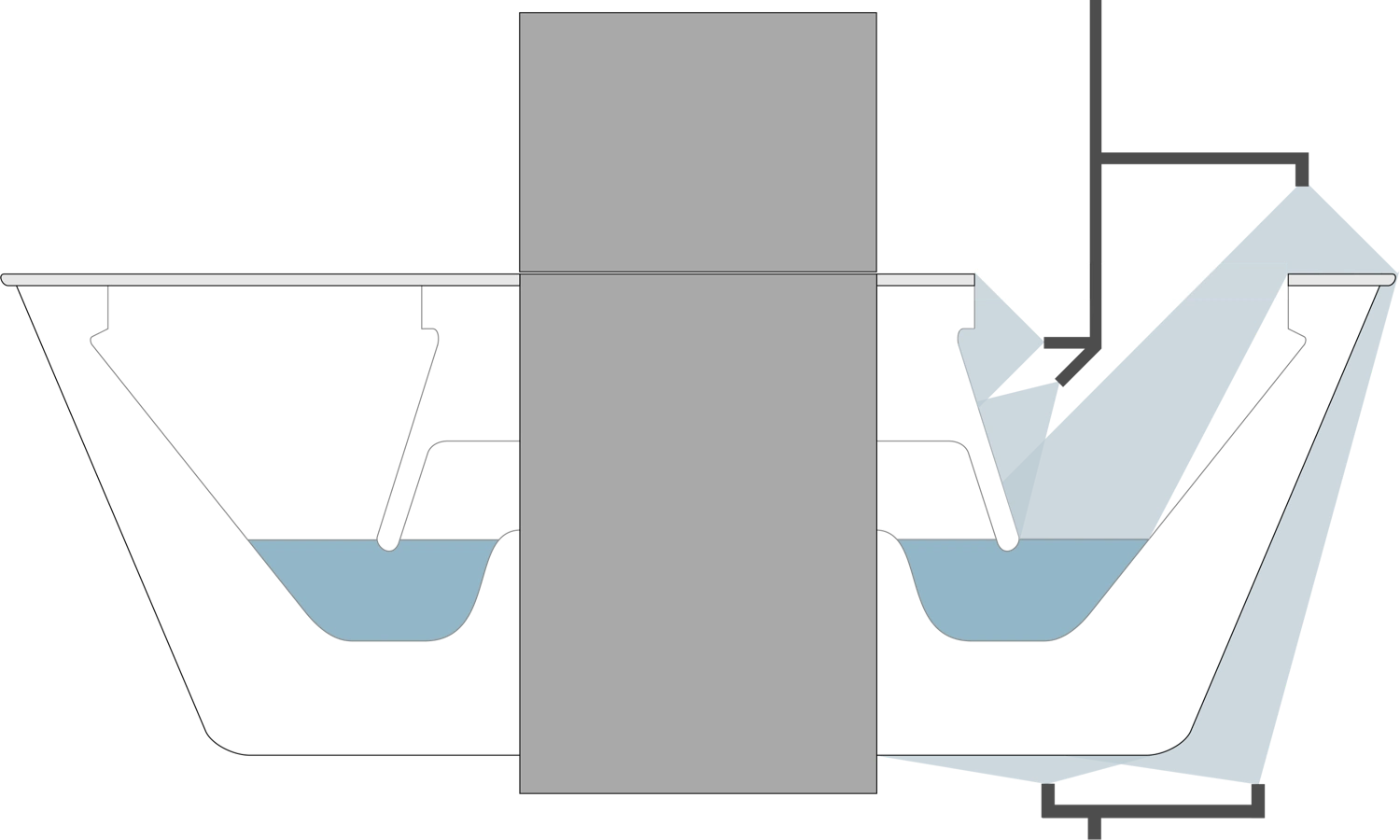 Les toilettes tournantes
Un système révolutionnaire de toilettes autonettoyantes pour l'espace public. Avec un délai d'exécution rapide, chaque visiteur pourra découvrir des toilettes propres à l'intérieur comme à l'extérieur.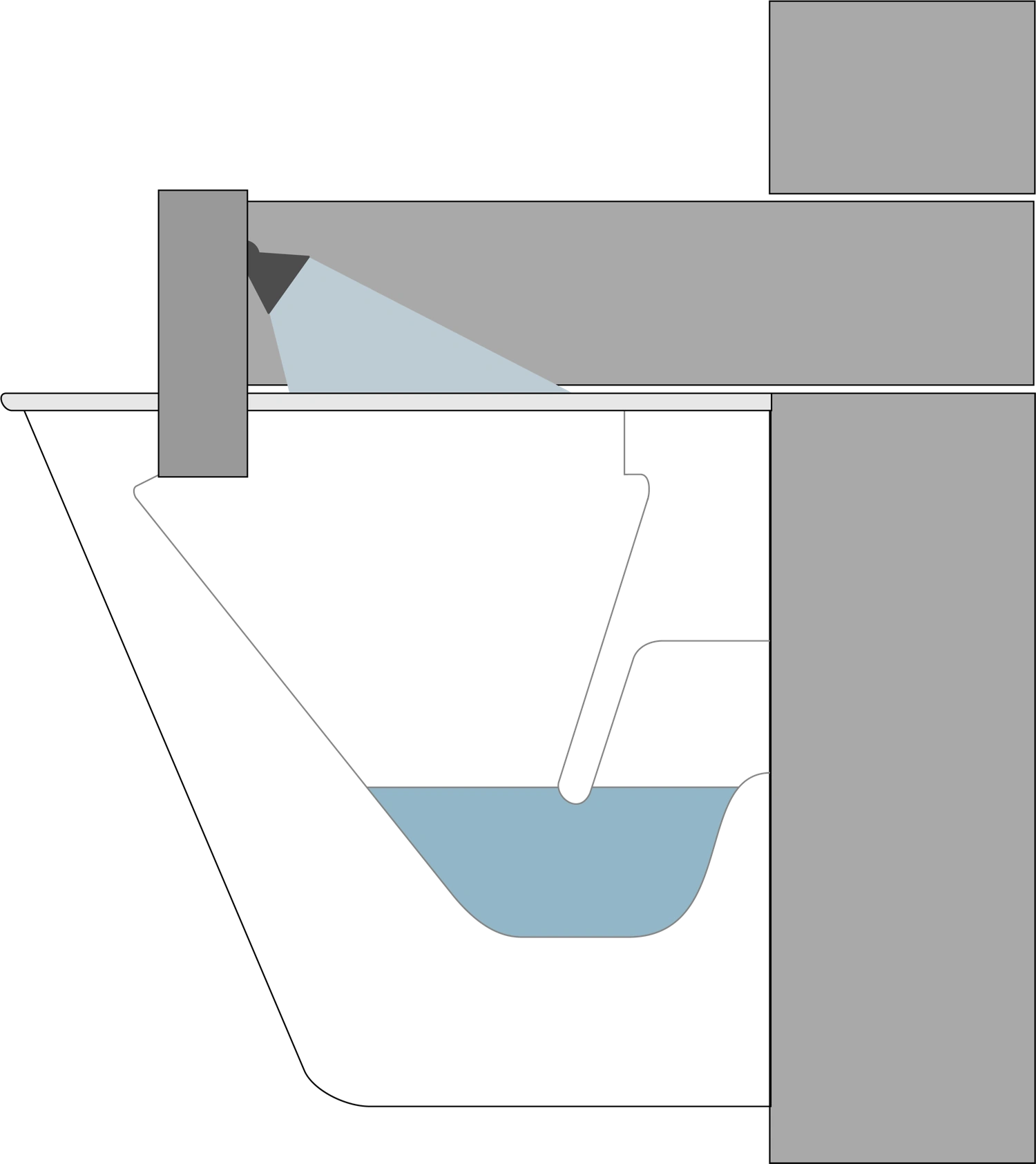 L'automatique
L'Automatic contient un système de nettoyage automatique qui permet de maintenir le siège des toilettes efficacement propre. Chaque nouveau visiteur se verra offrir un siège de toilette propre et sec à tout moment avec l'Automatique.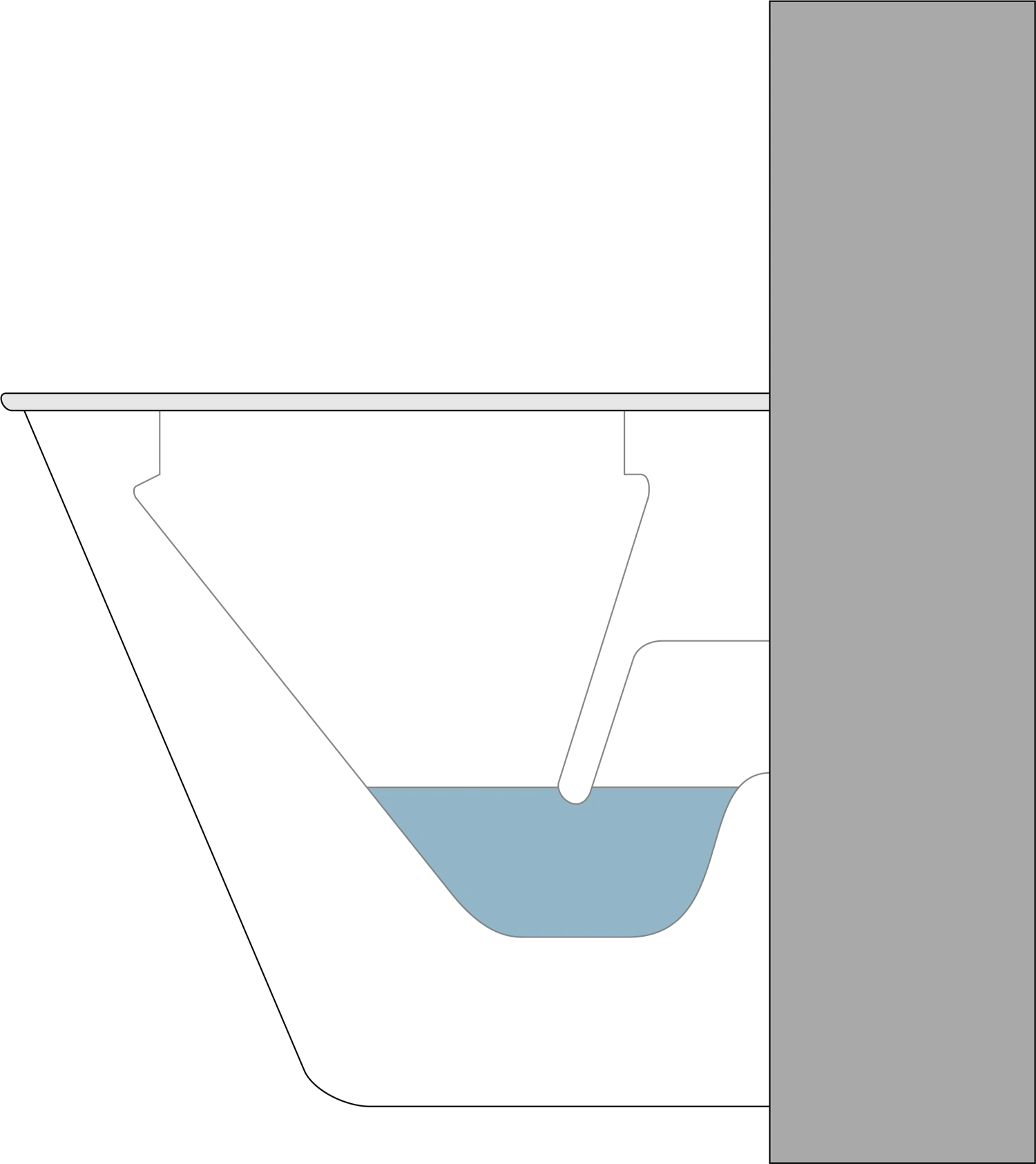 Toilettes publiques automatisées
Les toilettes automatiques sont des toilettes non autonettoyantes. Pour garantir des surfaces plus propres et rendre l'utilisation générale des toilettes aussi hygiénique que possible, les toilettes automatisées sont équipées d'éléments sans contact.
Consultez nos autres unités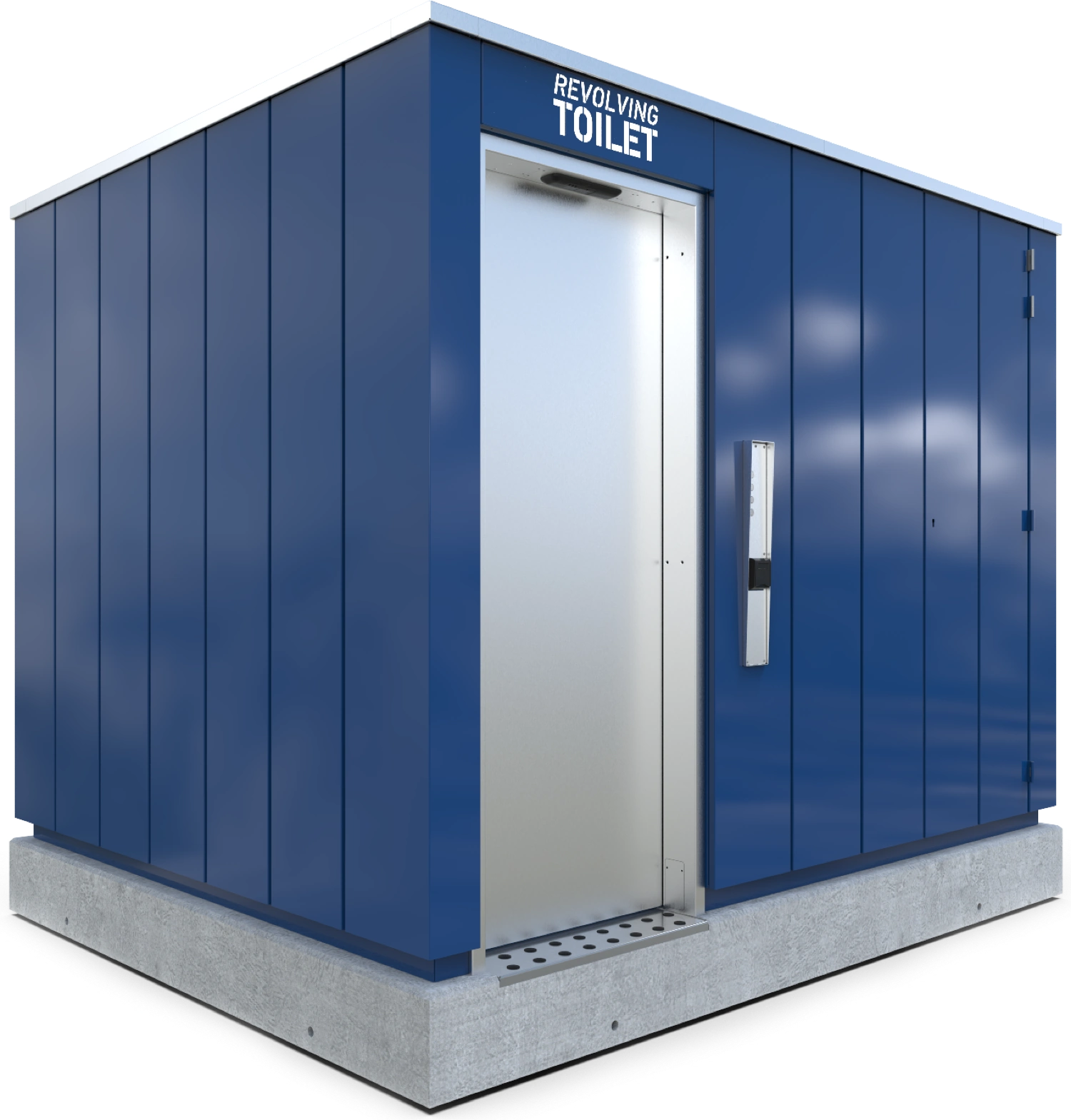 Unité autonome
Des unités spécialement développées pour l'environnement public.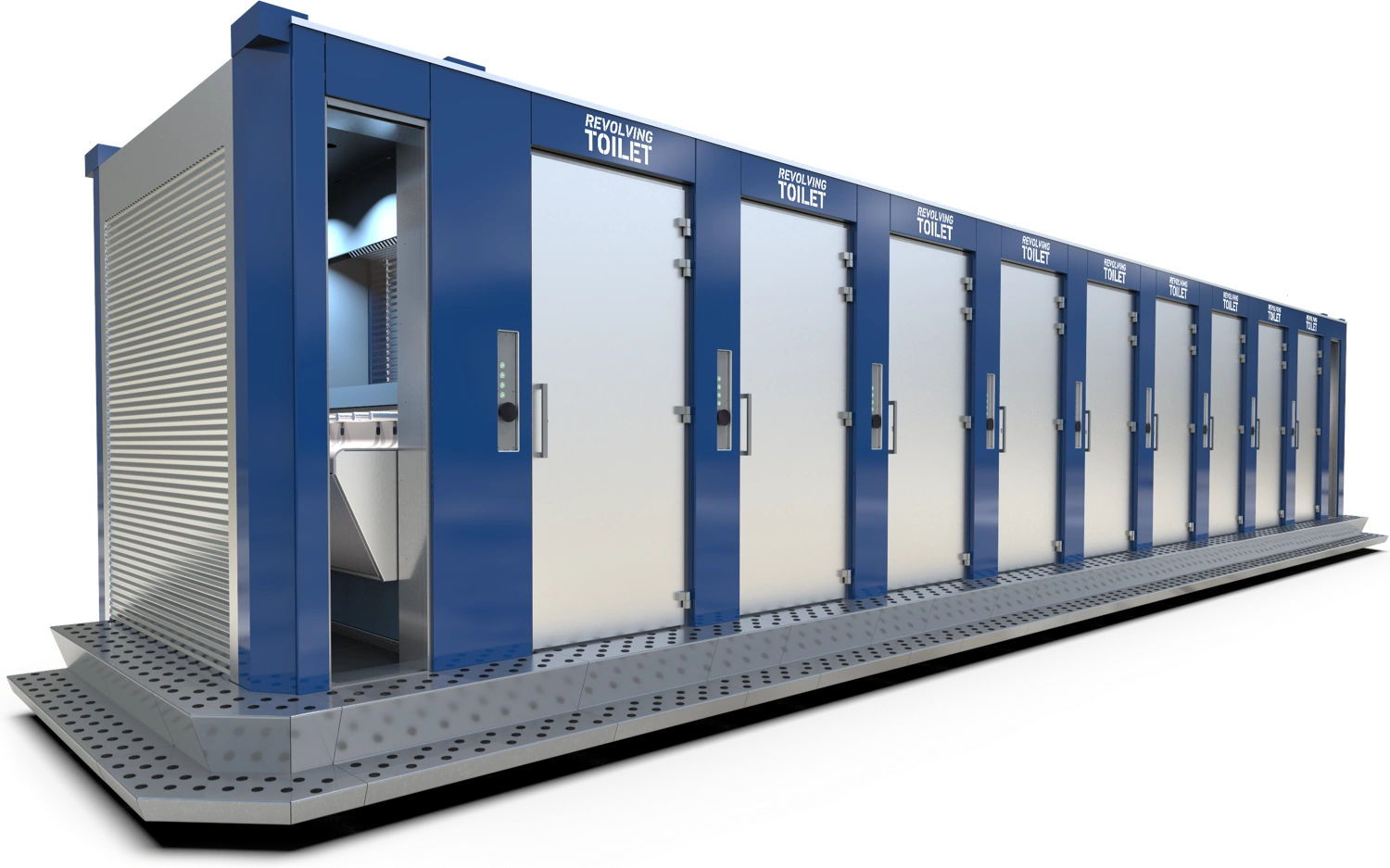 Unité mobile
Unités mobiles fournissant des solutions hygiéniques sur place.